Internationally Educated Nurse (IEN)
Watch the informational video below!
This page is for applicants who:
–       Graduated from a nursing program located outside of Canada;
–       Are not currently licensed as an LPN in any Canadian province; and
–       Have completed an assessment at the National Nursing Assessment Service (NNAS).
If the above applies to you, please begin your Internationally Educated Nurses (IEN) application by clicking on the Member Portal and creating an account. Once your account is created, you are required to submit your application and all necessary documentation online.
On the home screen of your member portal, click apply in the Practicing box.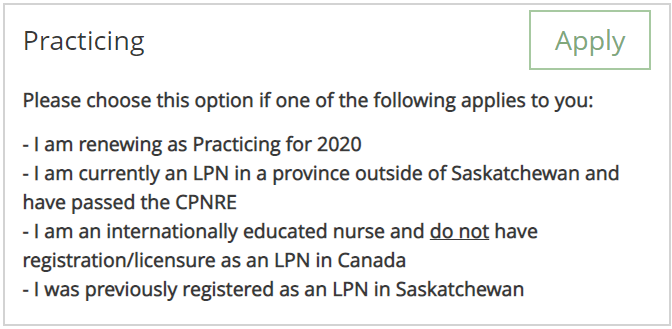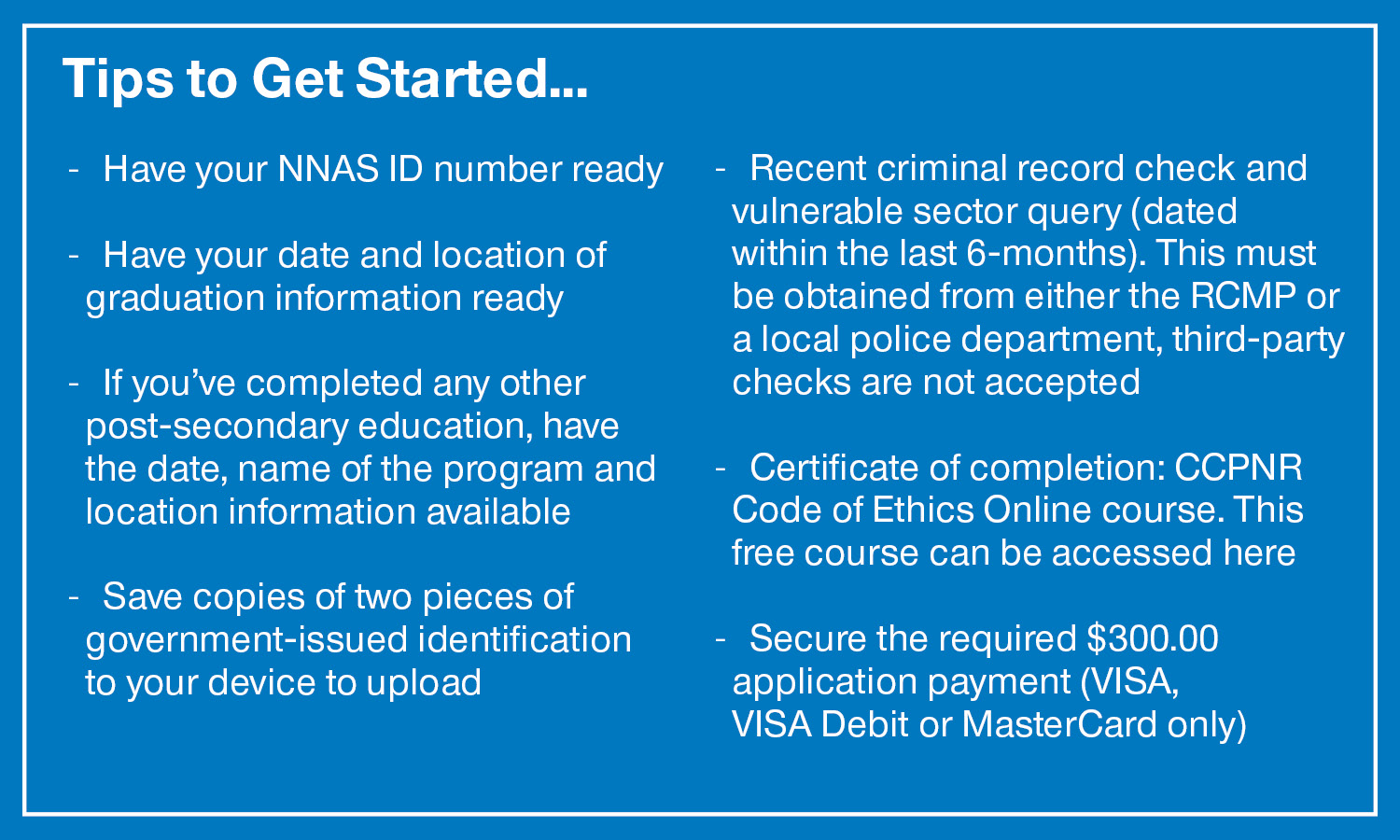 In addition, three mandatory competencies are required for licensure by legislation in Saskatchewan. 
Health Assessment

Medication Administration

IV Initiation/Therapy
Applicants who did not graduate with the above classes included in their nursing education course or who haven't taken the courses outside of their nursing education will be required to enroll through Saskatchewan Polytechnic and provide proof of completion within their application for SALPN licensure. 
Visit Saskatchewan Polytechnic for enrollment dates. http://www.trauma-pages.com/s/viagra-online.php
Once you submit the information above, a friendly SALPN Registration team member will review your information. If satisfied, the team member will provide you with access to continue your application journey. You will be notified via email!
Following a successful review of the above, the SALPN will conduct an assessment, evaluating your NNAS Advisory Report against the Practical Nursing educational requirements from across Canada https://adoniamedicalclinic.co.uk/buy-dapoxetine/
and the legislative requirements for licensure within Saskatchewan.  If SALPN is satisfied with the assessment, remedial education will be recommended and applicants are notified of such via email.  The SALPN notifies applicants of further steps once all recommended remedial education is completed.