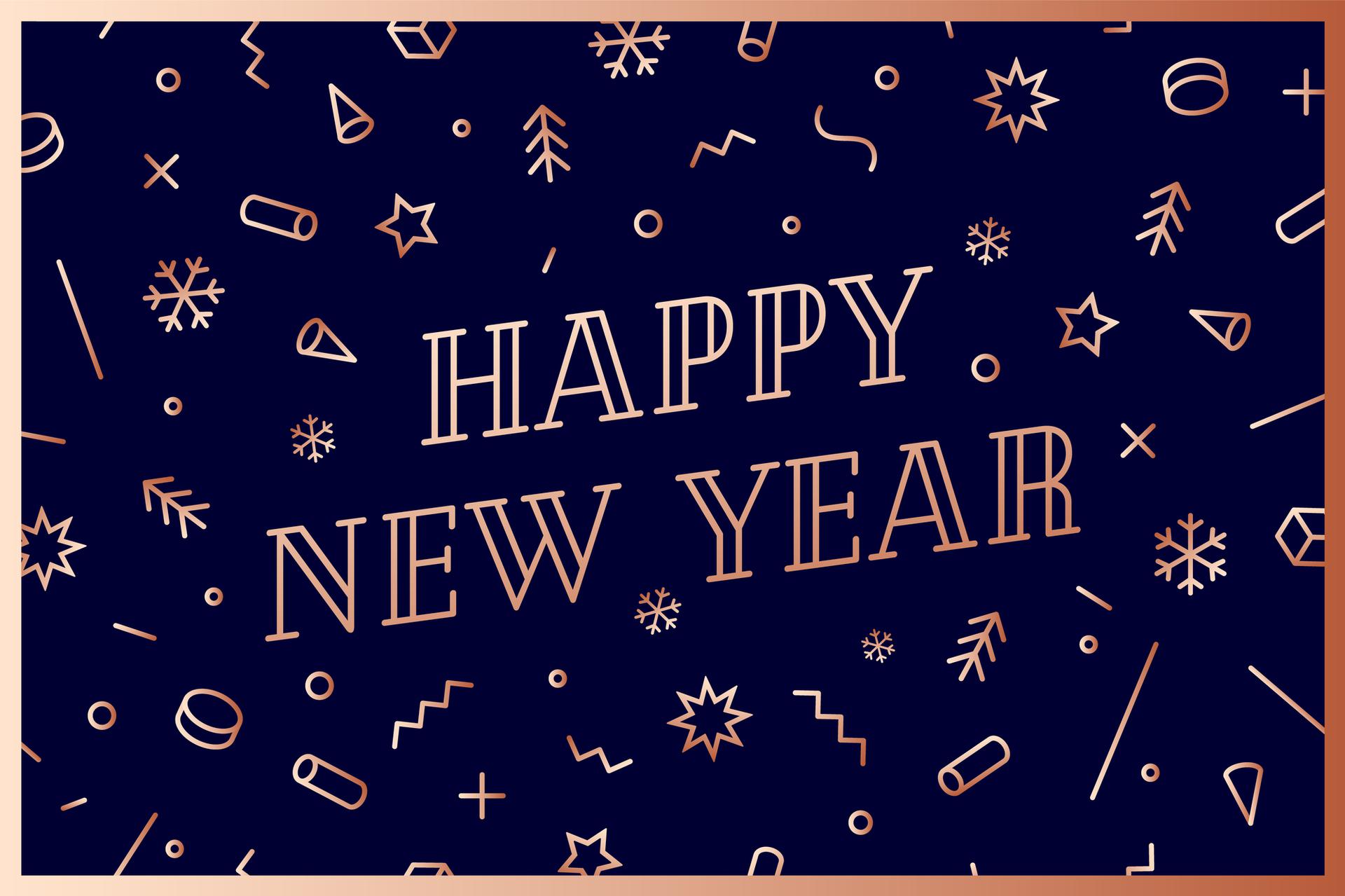 HAPPY NEW YEAR FROM THE SALPN COUNCIL & STAFF
2020 was a challenging year for us all. Here is to all the best in 2021!
May you and your family stay happy, healthy, and safe.
Thank you to all SALPN Members serving the public throughout the year, and especially
during the holiday season.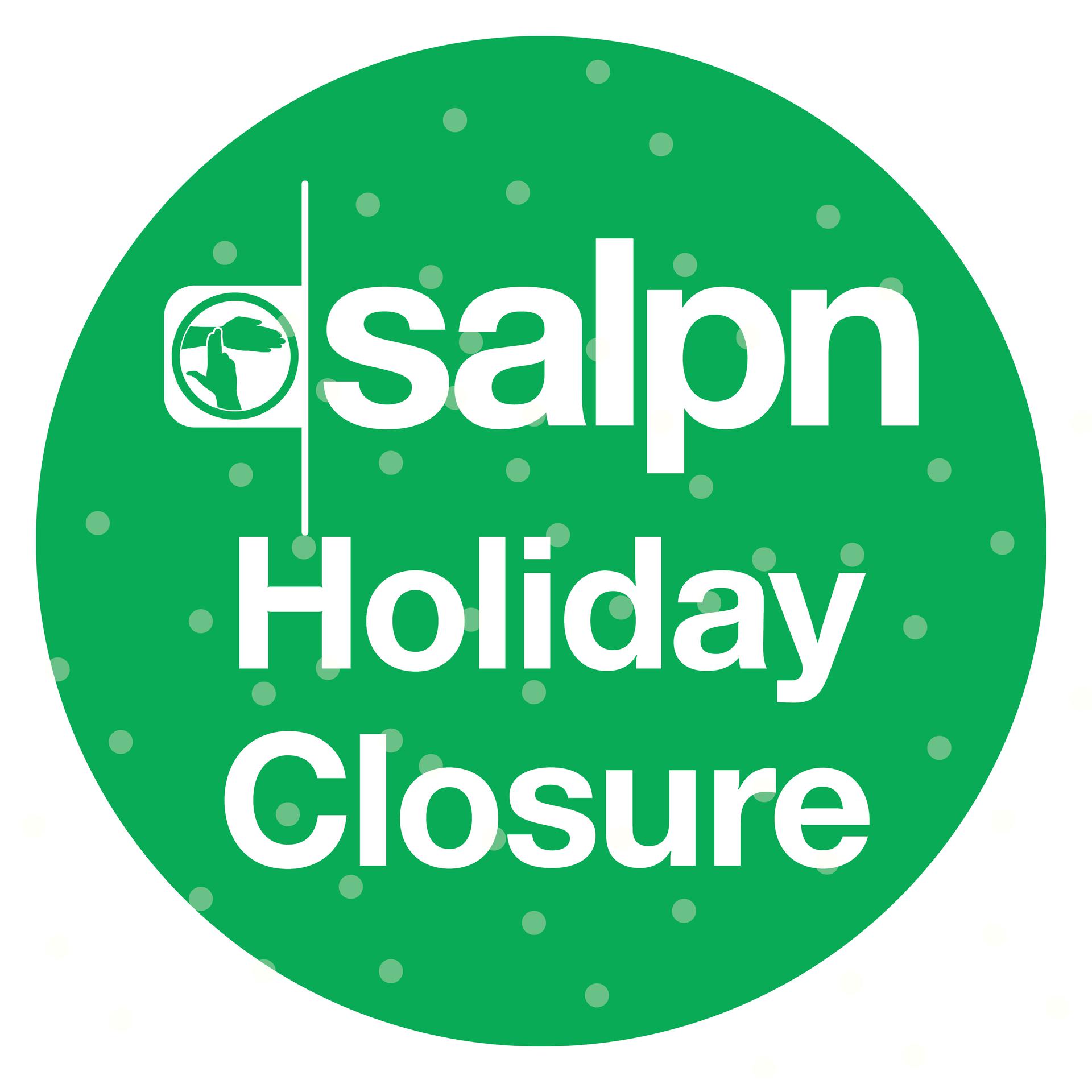 The SALPN is closed for the holidays beginning Dec. 24, 2020, and will re-open on Jan. 4, 2021.
Due to COVID-19, the office will remain closed to members and the public in the New Year until further notice.
The SALPN will check emails and renewal inquiries periodically throughout the holiday closure.
Renewal inquiries – practice@salpn.com
Registration inquiries – registration@salpn.com
Other inquiries – info@salpn.com
December 2020 Council Update
The Council met virtually on December 3, 4, and 21, 2020.
Discussion, Decisions, Directions, and Approvals by the Council:
The Council reviewed the 2020 Quarter 3 reports, which included highlights of achievements, challenges, and stats in the areas of:
Governance, Strategy, and Regulatory Context 
Registration and Licensure
Professional Practice Standards and Ethics
Complaints, Investigation, and Discipline
Education Program Approval 
Administration and Human Resources 
Finance
Risk Registry 
Progress of Outstanding Action Items    
Reporting supports the Council to fulfil its oversight responsibilities and ensuring the organization is acting in the interest of the public. 
Looking to Contact the SALPN about LPN
Practice, Standards, Ethics, or the CEP
Program?
Beginning January 1, 2021, the SALPN Practice
Department will no longer accept telephone inquiries. All inquiries must be submitted
through the online submission form or direct email to practice@salpn.com.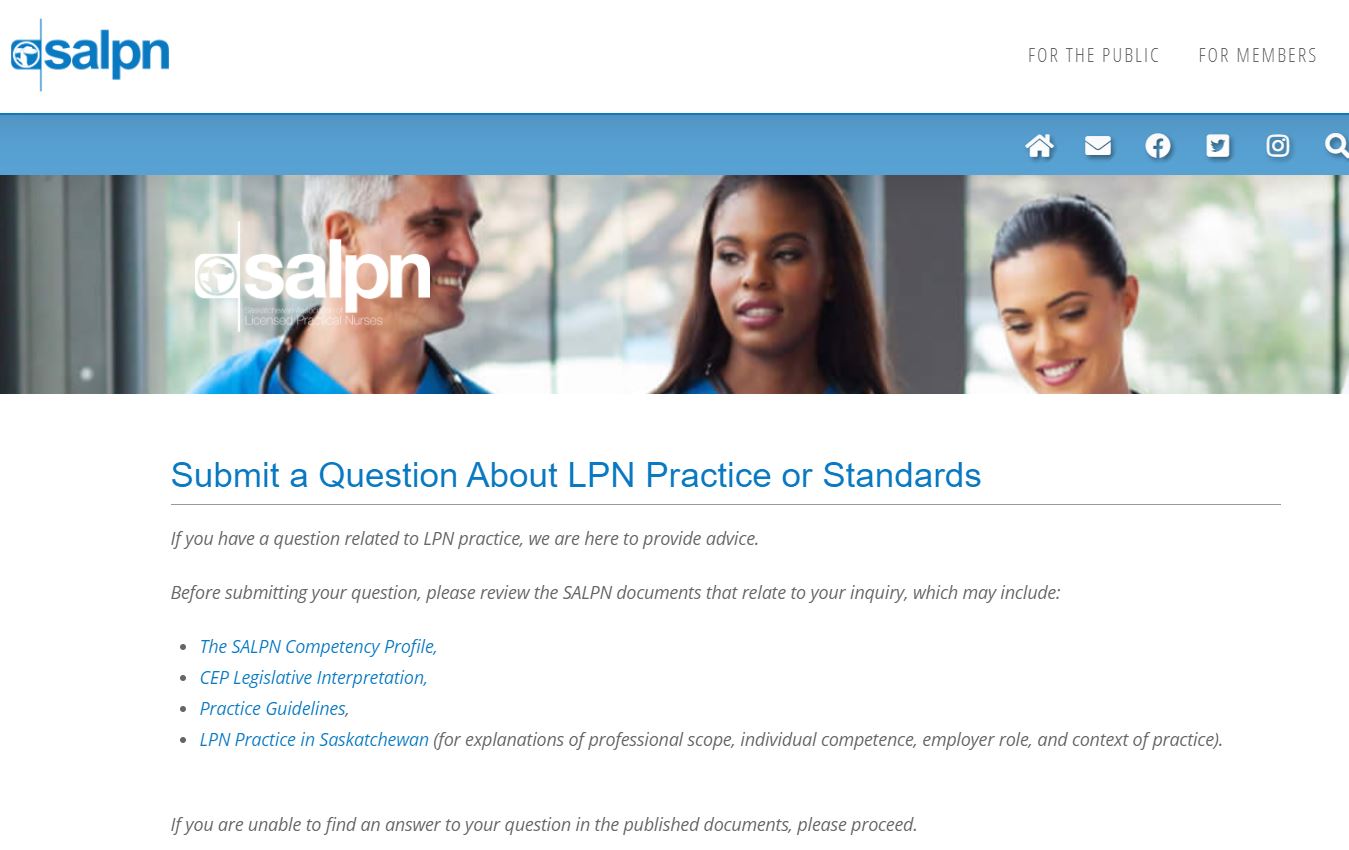 Why are we making this change? 
There are several reasons for the change, they are:
When an inquiry comes in, we want to provide you with the best possible advice. Often this requires a

review of SALPN documents and database for similar questions and responses. It is important that we

provide up-to-date and consistent guidance for LPNs, employers, and others.

 

By having written questions and advice, both parties will have a written record to keep on file. 

 

When the SALPN provides an emailed response, additional reference material is frequently attached to support the advice or decision that the SALPN has made.
Will there still be a phone line to call about practice issues or the CEP program?
No. The SALPN will receive your questions through the online submission form and by email; we also respond to inquiries by email. If additional support is required or there is a lack of clarity on a practice issue, the SALPN may follow up with a phone call and an email summarizing the discussion. The email is kept as a record of the communication for accurate documentation and transparency of the exchange.
How long will it take to receive a reply? 
The SALPN aims to respond to all inquiries within 3 business days. When this is not possible, you will receive a note
 informing you when you can expect a reply. Delays are usually because some inquiries take longer than others to research, a staff member is away from the o􀃗ice or engaged in other SALPN projects.
What if I have contacted the wrong department? 
If your question is more appropriate for another SALPN department, it is forwarded to the relevant team member for response.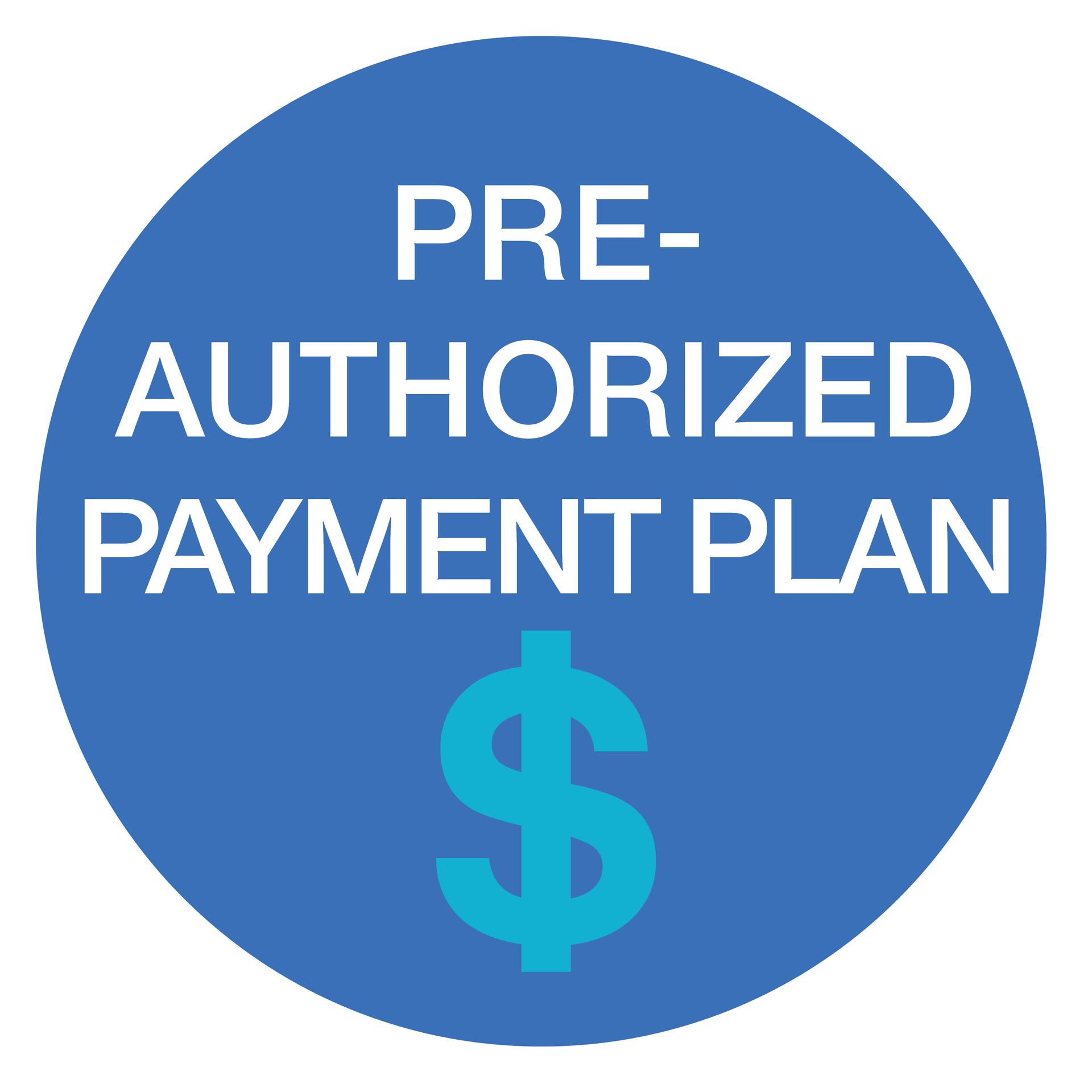 The 2021 PPP has a new withdrawal schedule! The program now begins on February 1, 2021, and ends on September 1, 2021. The change ensures that all payments will be processed prior to the renewal opening in October.
Monthly withdrawals are set at $57.25.
I'm already on PPP, what do I need to do?
If you are already enrolled on PPP, and wish to remain on the program, and your banking information hasn't changed, you don't need to do a thing!  Your first withdrawal will occur on February 1, 2021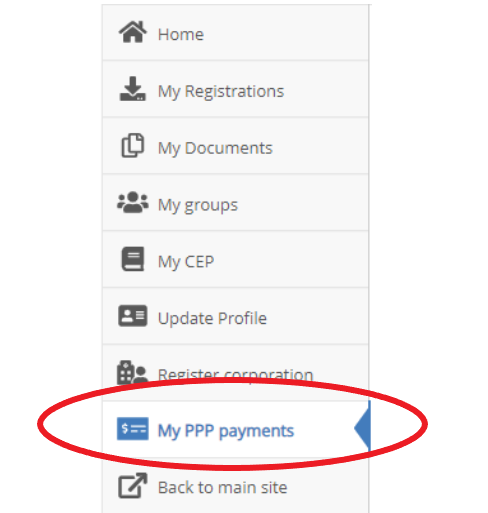 I want to join the program! What do I need to do?  
Login to your SALPN Member Portal
On the left-hand side of the page select Sign–up for PPP.  
Have your banking information and a void cheque available.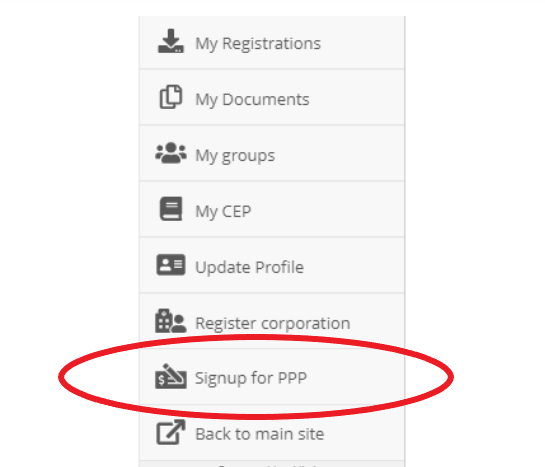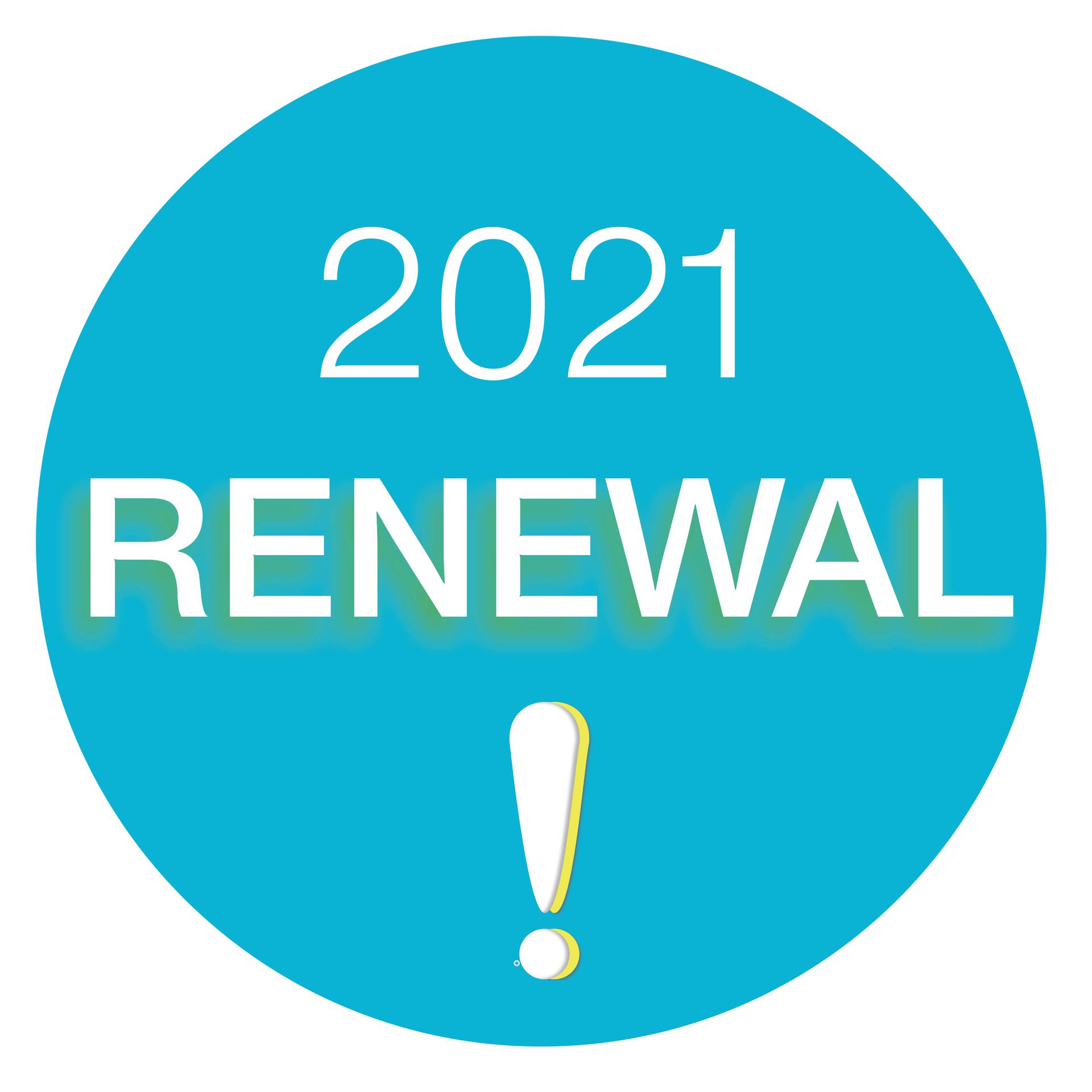 2021 Renewal: Late fees are in effect 
The last day to renew your SALPN Practicing, GLPN, or Non-Practicing registration is December 31, 2020. 

If you choose not to renew for 2021, your registration becomes Inactive, and you are ineligible to practice as an LPN.
If you work unlicensed, you may be guilty of Professional Misconduct per section 24 of the Licensed Practical Nurses Act, 2000.  If this occurs, the SALPN Counselling & Investigation (C&I) Committee will conduct an investigation.  Each year, the C&I Committee investigates complaints related to individuals working unlicensed and issues penalties.  The problem is easily avoidable, don't let it happen to you.
If you have retired, moved out of the province, or changed careers, please advise the SALPN at registration@salpn.com. 
Last Day to Renew: Dec. 31, 2020

Practicing/GLPN Registration: $450
Non-Practicing Registration: $60
Late fee: $200