SALPN News – July 8, 2020
SALPN News – July 8, 2020
COVID-19 Reminder
2020 AGM
Add your 2020 CEP to Your Member Profile

COVID-19 Reminder: Stop the Spread
It is important to remember as LPN's on the front line or in high risk facilities, the current public health orders from the Government of Saskatchewan to prevent the spread of COVID-19, as we go through the phases of the Saskatchewan re-open plan.
The Government of Saskatchewan's Latest  Public Health Order was on July 7, 2020. Some areas of importance are highlighted below. You may click the buttons below to view the entire public health order, and the latest details released from the Government.
Individuals who are household members or close contacts of a person or persons with COVID-19 must immediately go into mandatory self-isolation for 14 days from the last date of exposure and call HealthLine 811 if they become symptomatic.
Social distance by maintaining a distance of two meters minimum.
Call the Healthline 811 if you or someone you know becomes symptomatic.
Individuals providing direct patient care or working in patient care areas must wear a surgical/procedure mask continuously, at all times and in all areas of the Facility, if they are either involved in direct patient contact or cannot maintain adequate physical distancing (2 meters) from patients and other Individuals. Individuals who do not work in patient care areas or do not have direct patient contact are only required to mask if entry into patient care areas is required and physical distancing (2 meters) cannot be maintained.
July 6, 2020 – Daily Case Information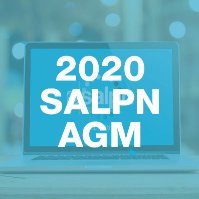 Save the Date:  August 19, 2020
The SALPN Annual General Meeting will be live on August 19, 2020. SALPN members will attend virtually through a online meeting app and all eligible voters will receive details via email on how to place their votes and how to log into the meeting. 
SALPN Members and members of the public may join the live meeting on any laptop, smartphone or tablet. 
Please watch your inbox for more details to come!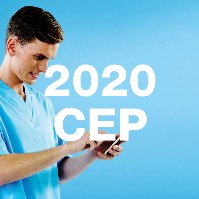 Entering CEP into Your Member Portal

You can start entering in your CEP hours and documentation into your member profile before renewal. It is not mandatory, but will make your renewal process quick and simple. Please remember for any education you complete, the amount of time it took you to complete, is the amount of time/hours you can claim.
REMINDER: The CEP collection period is from December 2nd to December 1st annually.
Your CEP requirements and how to add your CEP records to your member profile, are available through the links below!