SALPN News – June 10, 2020
Do you occasionally find some SALPN emails in your spam or junk folder? 
It could be that your email settings prevent salpn.com email addresses from being delivered to your inbox, and needs to be whitelisted.
In order to ensure that you receive emails from any department of the SALPN, you will need to review your email settings and whitelist salpn emails. Each email provider will have different settings, but you will want our domain, salpn.com, to be marked as a safe sender.
By including the domain (salpn.com), your email server should recognize any email sent from SALPN and deliver it to your inbox, avoiding the need to add specific email addresses to your contacts.
You may need to check with your specific email server to find out how to do this. There are many great tutorials online that can assist you!
Here are a few links to help!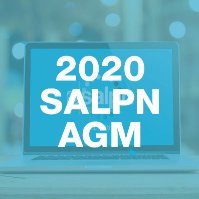 Save the Date: AUGUST 19, 2020, Virtual AGM 
2020 Regulatory & Fee Bylaw Amendments
The 2020 bylaw consultation process is restarting after being delayed because of the COVID-19 pandemic.  Please note, since the time of the postponement, there were two simple amendments to the regulatory bylaws approved by the SALPN Council for presentation at the AGM.
Please submit any questions or feedback via e-mail to Lynsay Nair at lnair@salpn.com before June 24, 2020.
Your assistance in fulfilling the SALPN's mandate to protect the public through the regulation of the LPN profession in Saskatchewan is appreciated.
The SALPN Annual General Meeting was rescheduled until Wednesday, August 19, 2020.  As a result, we are pleased to re-open the election nominations for the one available position on the SALPN Council. If you are interested in fulfilling SALPN's mandate to protect the public and responsibilities to the legislature, consider serving as a SALPN Council member.
Click here to submit your nomination application! 
LAST DAY TO APPLY: Applications will be accepted until 11:59 pm on June 10, 2020.
Resolutions for the 2020 Annual General Meeting will be accepted until 11:59 pm on June 10, 2020.
Click here to submit a resolution.
Because the meeting will be hosted virtually, resolutions will not be accepted during the AGM.
The deadline for you to register your independent practice, is June 30, 2020.
If you are unsure if this applies to you, or you would like more information on what information is required, contact Kari Pruden, Professional Practice Standards and Ethics Consultant, SALPN at kpruden@salpn.com.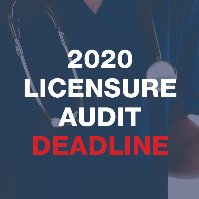 Criminal Record & Practice Hours Audit
Due to the province's COVID-19 re-opening plan, and because it is safe to do so, the SALPN Criminal Record Check and Practice Hours Audits have resumed.  If you were selected for either of these audits and received emails notifying you about it in March 2020 (please check your emails), you are required to submit your requirements before 11:59 pm on June 30, 2020.
Email registration@salpn.comfor assistance.
For up-to-date information on the COVID-19 Virus, visit the Saskatchewan Government website link below. 
For best assistance to all practice questions related to COVID-19, please contact the following SALPN Staff members:
 
Practice questions related to COVID-19:
Kari Pruden, LPN, Professional Practice Standards and Ethics Consultant
306-525-8077 or kpruden@salpn.com
Registration and Licensure:
Noelle Odegard, Registration & Licensure Coordinator
306-525-8026 or nodegard@salpn.com
Emergency Licensure:
Cara Brewster, LPN, Registrar
306-525-8041 or cbrewster@salpn.com