SALPN News – November 13, 2019
2020 Renewal

Deadline & Late Fee's
Employer & Practice Hour FAQ's
CEP FAQ's
The 2020 renewal is well underway.  To date, the SALPN has approved over 1100 Practicing and Non-Practicing renewals combined!  Our current volumes are slightly higher than what we experienced at the same time last year, thank you to everyone who has renewed so far!
The deadline to renew your practicing or non-practicing license is approaching. 
DEADLINE: Dec. 1, 2019
Renewals received after Dec. 1, are subject to late fees:
Additional $100 between December 2 and 15
OR
Additional $200 between December 16 and 31
 The SALPN's help desk is open Monday to Friday 0830 to 1630 and is accessible by calling
306-525-8022. Be prepared that wait times vary due to higher than usual call volumes. For assistance via email, please send your message to registration@salpn.com.
RENEWAL FAQ'S:
Practice Hours: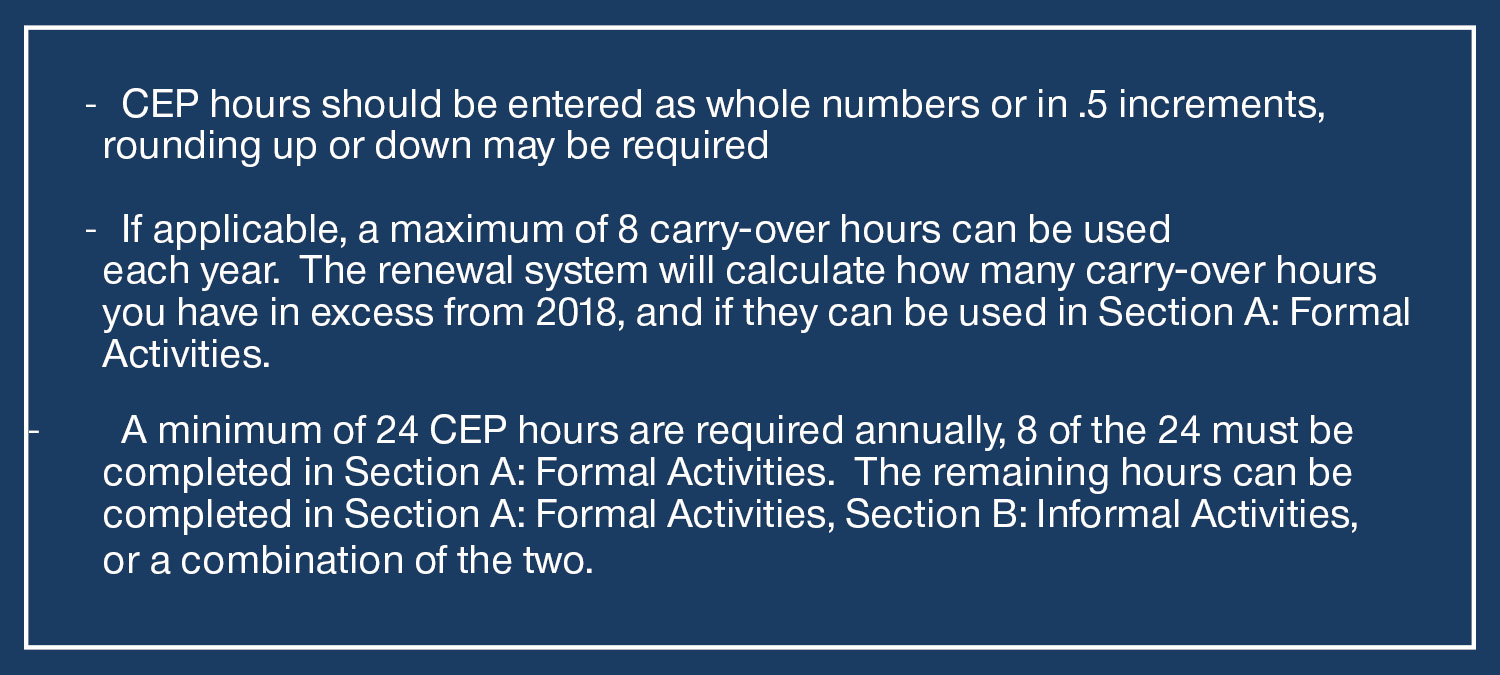 See the tutorial below for a step-by-step guide when adding your CEP in your renewal.